Open Sound
As a music lover this was a dream come true.
We created a sound documentary that came with an interactive experience. We partnered up with DJs Salva and Tokimonsta, traveled to LA, New Orleans, and NYC to field record sounds from the world, THEN went back to the studio to turn those sounds into actual music. The entire process was captured in a 13-part documentary series that was released online. To take it a step further we paired the documentary with an interactive online experience that allowed people to make their own music using those very sounds. We surpassed over 1 million created songs within 12 weeks, and probably created thousands of DJs along the way.
Creative Director/Concept Ideation/Production Oversight/Digital and Film Execution/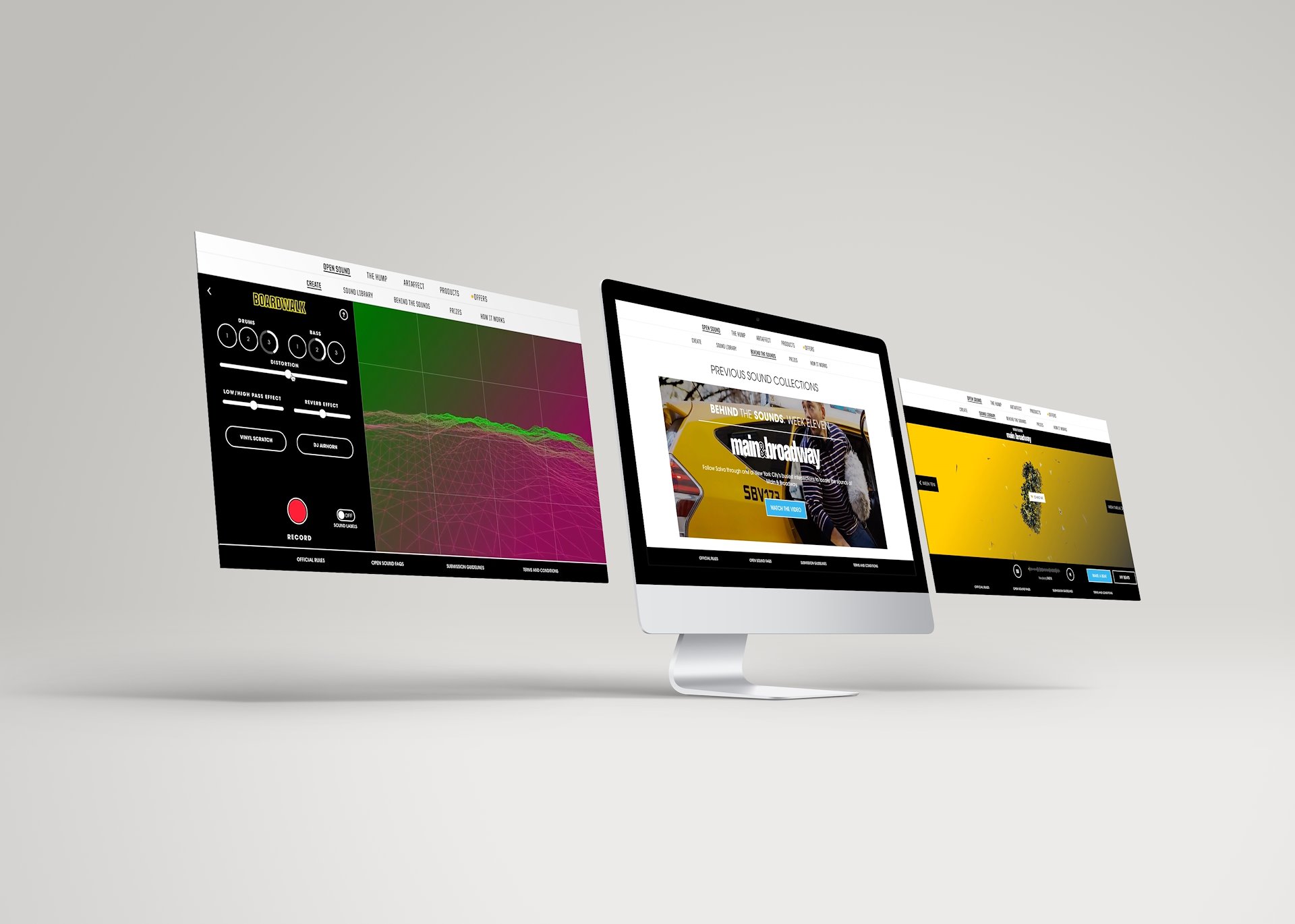 The site was kept very clean to highlight
the main components of the program; the soundboard,
the content, and the gallery.
TOKiMONSTA and Salva, the star producers of the show.
We had them work separately throughout the entire series,
until the last episode when they came together in the studio
to produce the final track together.
This is the where the users get to work their magic.
We created a beat maker using the sounds we captured to
allow users to make their own music.
All the user-created tracks made their way into the interactive gallery.
Here, users can cycle through the 12 themes based on each episode,
and listen to other people's tracks while interacting with
a 3D icon of each episode.
The prize list was extensive and packed with rewards related to music.
We held a separate shoot just for the prizes.